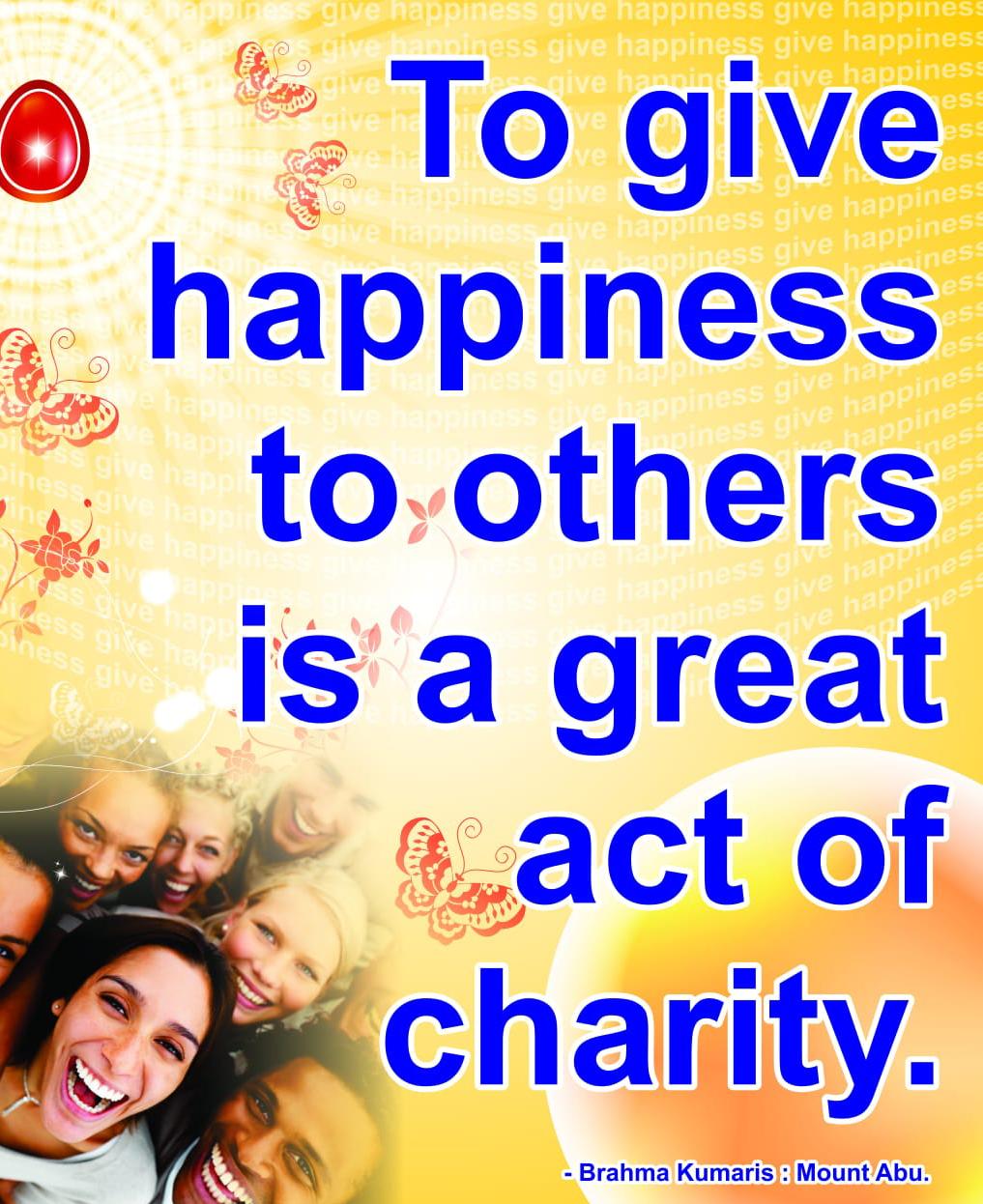 Spiritually Serving Others | The Joy of Giving quotes

One of the greatest happiness is in spiritually serving others i.e., sharing our peace, love & joy with all. Because:
When we give love, respect, etc to others, that energy is first created inside us… Hence, we're the 1st to feel good inside!
By giving we get the blessings from all… And this flow of very pure & positive energy coming towards us boosts our stage immensely!
The law of Karma implies that if we give happiness to others, it returns back to us manifold!
Seeing our actions benefit others is the greatest source of happiness
Since giving is an original nature of the soul, it (i.e., giving) keeps us closer to our pure original divine self!
Conclusion (The Joy of Giving quotes)
Hence like a flowing river, let's continue the flow of giving to all, since that's where our true happiness lies!
---
Also read: Detailed article on 'The Virtue of Giving' (written on World Blood Donor Day)
---
Thanks for reading this article on 'Spiritually Serving Others | The Joy of Giving'
Previous Post: Going Beyond Questions | How to overcome Questions | All general knowledge questions and answers
As part of our series on 'How to be happy always'