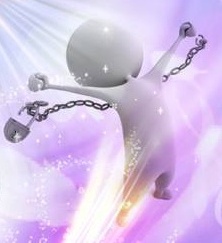 Overcoming Guilt (Feeling Guilty)
Guilt doesn't allow us to remain happy. Hence, it's important to overcome guilt, which becomes very easy with the following simple understanding:
The more we remain in guilt, the more soul power gets drained. And it's exactly this power which we need to ensure the mistake made is not repeated again.
Hence whenever in guilt, just ask yourself the question "Do I wish to repeat this mistake again?". If no, I can't afford to remain in guilt!
Best Wishes!
Next Post: Overcoming Hurry
Previous Post: Keeping Attention on our Thoughts