Wonderful news again! My 6th original article has been published in the March 2018 issue of The World Renewal!
The topic is 'Applying the tilak of soul-consciousness'. It's quite an artistic article, based on the fact that since the location of the soul is in the centre of the forehead, the practice of soul-consciousness (ie remaining in the experience of our original virtues of peace love & happiness) can be equated to applying a tilak on the forehead.  Hence, you'll really enjoy reading this particular article!
As you know, The World Renewal is a renowned international spiritual magazine (monthly) by the Brahma Kumaris, with more than 2 lakh copies posted monthly worldwide!
Please find the full article below: (You may click on each of the below images to view it in a readable full-screen form)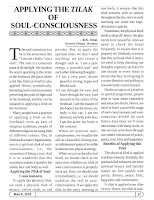 Page 1/2

Page 2/2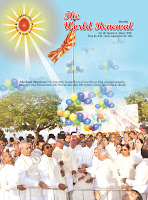 Cover Picture of March 2018 issue of 'The World Renewal'