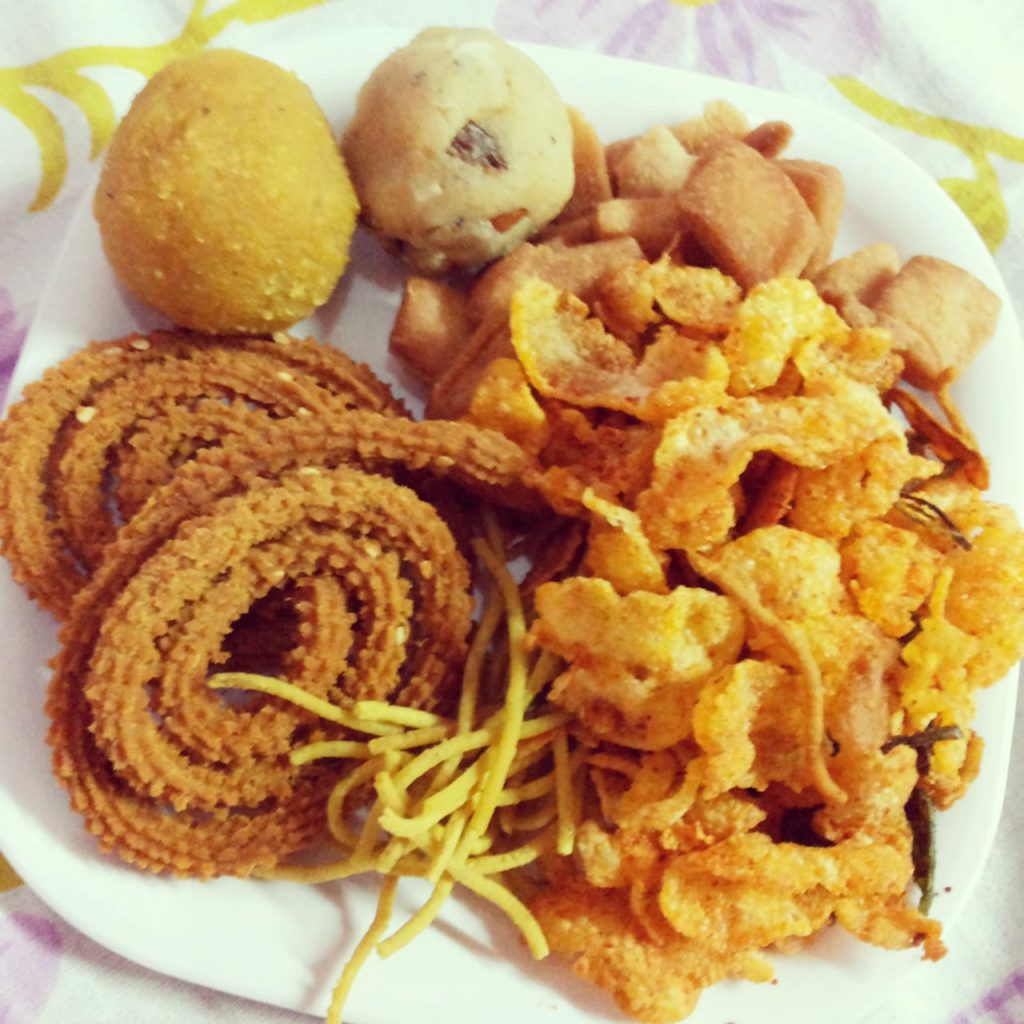 Spiritual Inspirations from Indian Snacks Recipes | Diwali Snacks
During Diwali, many cook a variety of snacks… Hence today, let's take some wonderful spiritual inspirations from Indian Snacks!
The beauty of life!
Chivda (& Bhel) is a mixture of numerous ingredients… Similarly, life is a mixture of wonderful experiences!
Wafers are light in weight… Similarly, let's become very light & relaxed from within!
The puri is very crispy… Hence, let's be absolutely crisp & clear with our thoughts & beliefs, to be 100% sure of our most elevated destiny!
The love for God!
The chakli (like jalebi) keeps going round… Similarly, let's keep moving around (i.e., remembering) God!
Sev is broken down into very tiny pieces.. Hence, let's avoid breaking our heart into small pieces (by having expectations from all, experiencing sorrow, etc)… Instead, let's keep a full heart by remaining connected with the Ocean of Love God, thereby automatically serving everyone around with a lot of love!
Building beautiful relationships!
Pakoda is liked by all… Similarly, let's become everyone's favorite!
Upma (& Poha) are easy to digest… Similarly let's become such that, everyone feels very comfortable being in our presence!
The kachori (& samosa) is stuffed with spicy masala inside… Hence let's avoid filling ourselves with aggression & negativity, & become very sweet (like rasgullas & gulab jamuns)!
The magic of Spirituality!
Since snacks contain fats, it's best to limit their intake… Hence alongwith, let's increase our diet of listening to pure elevated spiritual knowledge, to remain ever-happy always!
Snacks are accompanied with chutney, which is made by churning coriander in a mixer… Similarly, let's keep churning spiritual knowledge in our mind, to experience a most delicious (i.e., wonderful) life!
The batter for idli, dosa & dhokla is usually kept for fermentation overnight… Similarly, let's practice powerful meditation for few minutes every night before sleeping… To experience the most high quality sleep, & to wake up very fresh & energetic!
Conclusion (Spiritual Inspirations from Indian Snacks Recipes | Diwali Snacks)
Snacks are made using oil, chickpea flour & spices (& fried on gas)… Hence, in our plain life (like chickpea flour)  let's mix the spices of virtues & oil of spiritual knowledge… Then, under the fire of God's love, our life becomes very beautiful & wonderful (like delicious snacks) … Indeed, we also illuminate the lives of everyone around, & bring the divine land Satyuga once again!
Om Shanti!
Thanks for reading this article on 'Spiritual Inspirations from Indian Snacks Recipes | Diwali Snacks'
Previous Post: Spiritual Significance of Laxmi Puja
As part of our series on 'Spiritual Significance of Diwali'