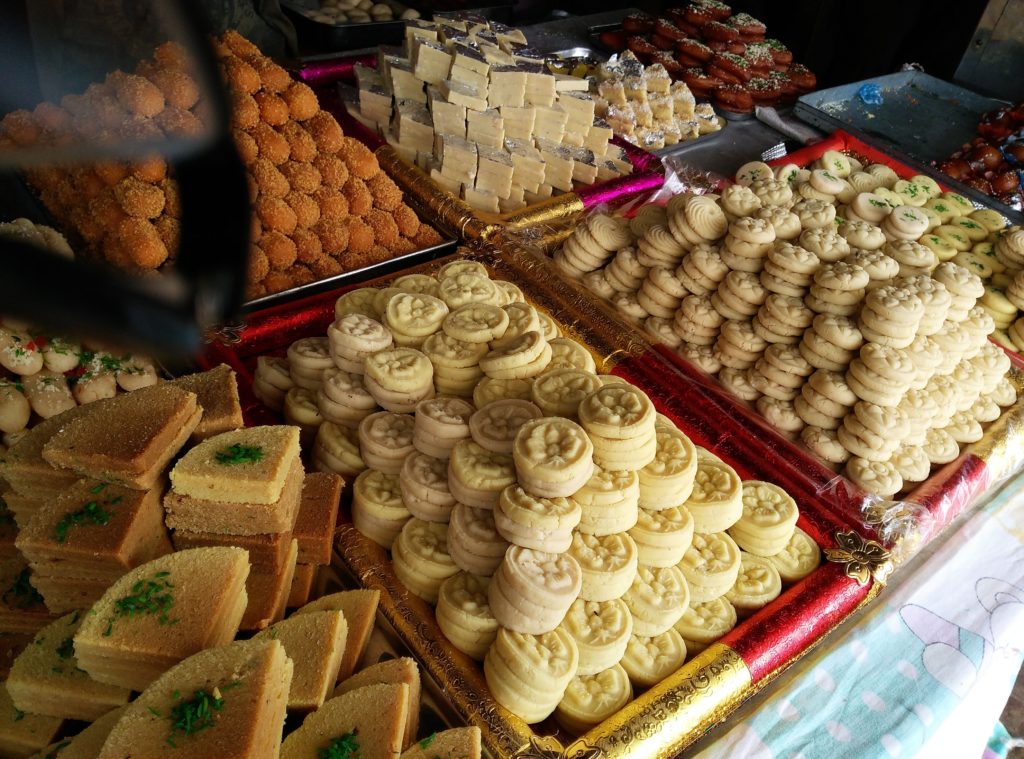 Spiritual Significance of Sweets | Mithai, Dessert, Confectionary, Indian Sweets, Diwali Sweets
Sweets play an important role in festivals (like Diwali, Christmas, Raksha Bandhan, etc)
These sweets actually denotes the virtue of Sweetness… i.e., sweetness in our thoughts & words!
Sharing sweetness!
During Festivals:
We eat sweets… Hence, sweetness makes us the 1st to feel good inside!

We distribute sweets… Hence, sweetness is liked by all!

We share sweets… Hence, let's share our sweet attainments through spiritual knowledge & meditation with all!
While those sweets are expensive, speaking sweet words is absolutely free of cost!
Although not everyone can eat sweet (diabetics, obese, etc), everyone can definitely speak sweet!
If we forget putting sugar while creating sweets, it tastes plain… Similarly, life is ordinary, without the virtue of sweetness!
How to become sweet?
Hence, let's remain connected to God (the Ocean of Sweetness!), to remain full of sweet experiences the whole day!
Our words are automatically sweet… When:
Our state of mind is elevated, we're content, etc

We see the virtues & specialities of all

Where there's true respect i.e., we understand others are also right from their perspective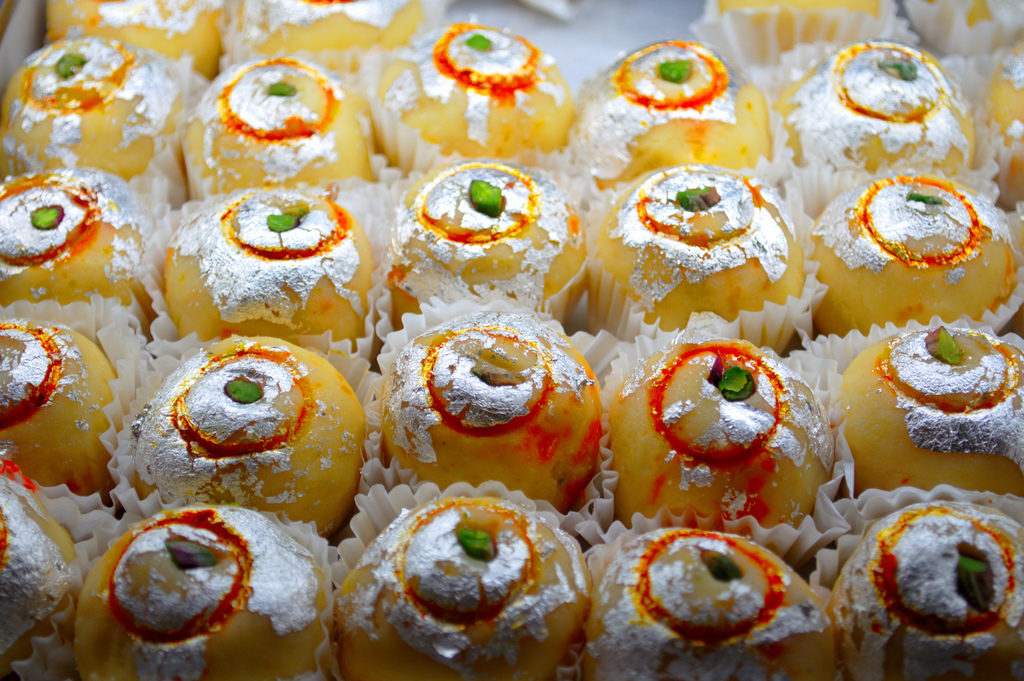 Sweets are basically a combination of flour ghee & sugar, all baked together… Similarly, any virtue (e.x., sweetness) is basically a combination of spiritual knowledge, meditation & determination to implement!
God says Speak Less, Speak Slow, Speak Sweet… Hence, when we aim to speak less or slow, our words are automatically sweet!
Even the last drop from grinding sugarcane is sweet… Hence, even if challenging situations come, let's maintain our sweetness, since that's our original nature!
Spiritual Inspirations from Dry Fruits
Some sweets (e.x. kaju katli, badam pak, anjeer barfi, etc) contain dry fruits… Hence, let's also take some spiritual inspirations from dry fruits:
Like cashewnuts are pure white… Let's become absolutely pure, clean & peaceful!

Like salt in pistachios, let's flavour (i.e., enhance) the quality of lives of everyone around!

Almonds (soaked in water) are good for health.. Similarly, remembering our elevated self-respect points given by God (which are soaked in God's love!), is very healthy for the mind

Walnuts resemble the brain… Hence, let's keep churning good things (i.e., spiritual knowledge) in our mind, which keeps the brain very healthy!
Conclusion (Spiritual Significance of Sweets)
Hence from today, alongwith eating sweets, let's also ensure our thoughts & words are full of sweetness… This not only makes us feel very rich & good inside, but also heals the hearts of all… Hence our stage keeps getting elevated, also inspiring others around, hence we'll together bring the divine land Satyuga once again!
Om Shanti!
Many sweets are made of milk… Hence let's also take some spiritual inspirations from milk! 
Let's also take some spiritual inspirations from chocolate & ice-cream!
Thanks for reading this article on 'Spiritual Significance of Sweets | Mithai, Dessert, Confectionary, Indian Sweets, Diwali Sweets'