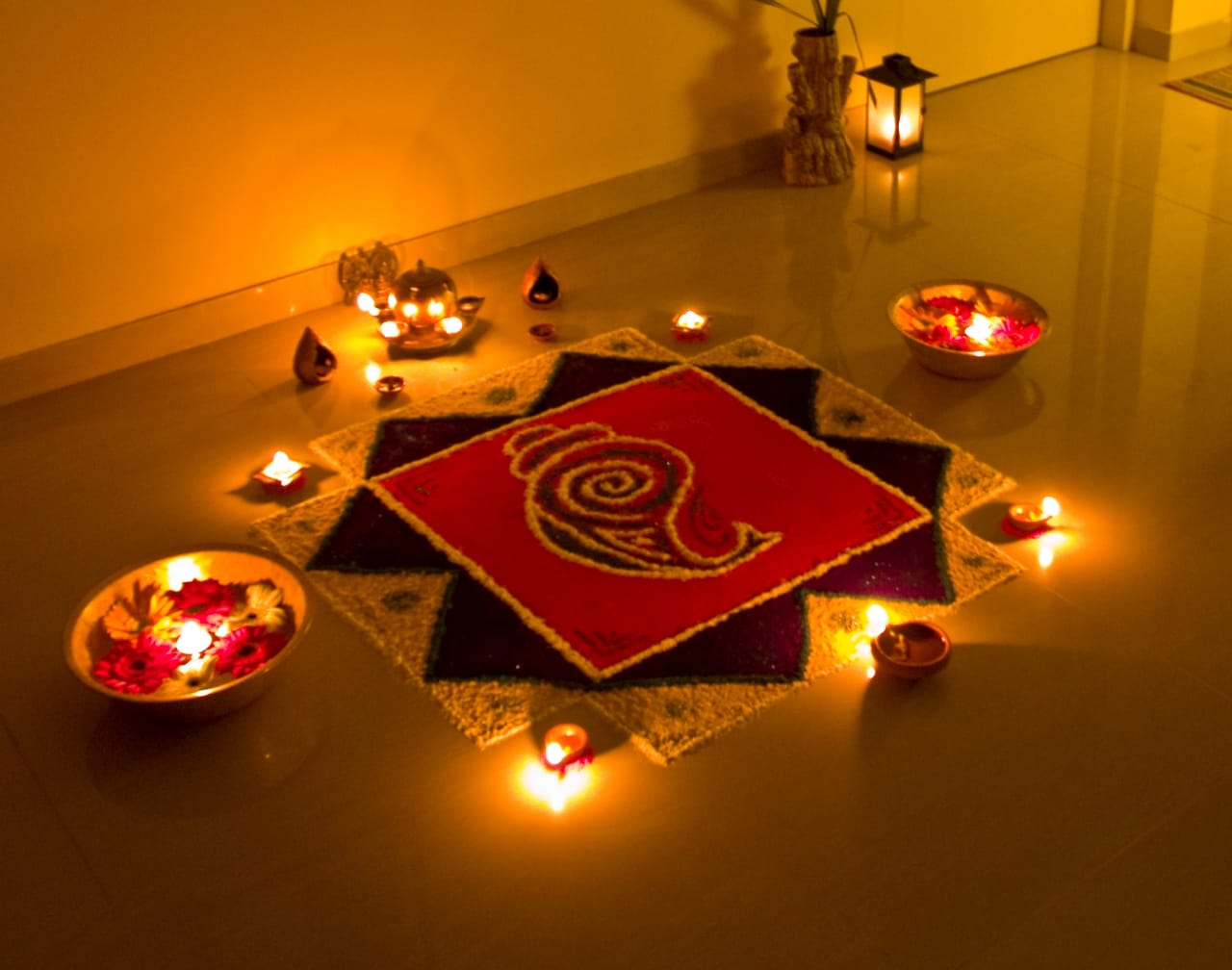 Spiritual Significance of Dev Diwali | Happy Dev Diwali Wishes
Many start celebrating Dev Diwali today… Hence today, let's understand the spiritual significance of Dev Diwali!
It's believed on this day, deities wake up (after 6 months of sleep!)
Remaining awakened!
Hence, denoting that… God awakens all of us (originally very pure & divine souls!) to the awareness of eternal truths:
Reminds us "You're originally a divine soul"… Hence, we just need to remain in this awareness, for the experience of divinity (i.e., the complete experience of peace, love & joy) to once again flow through us!

Gives us His accurate introduction… Hence, when we remember God as an Incorporeal soul, Ocean of All Virtues… We instantly experience a powerful current of very pure energy, flowing from Him towards us, which makes everything easy!
Mentions how every scene of this world drama is accurate, beneficial & nothing new… Helping us put a full stop to the past, & focus fully on empowering the mind!
Scriptures mention the story of Kumbhakarna (a demon who sleeps for half a year!)… Which denotes our sleep of body-consciousness i.e., just focusing on physical attainments, which lasts for half a cycle (i.e., Dwaparyug & Kaliyuga)!… Hence now that we're awakened, let's now always remain awakened to soul-consciousness! (i.e., the experience of true peace, love & joy!)
Getting married to God!
Om this day, a ritual is performed where Lord Vishnu (denoted by a saaligram) is married with a lady Vrinda (denoted by the Tulsi plant)… Hence, denoting all of us souls' eternal connection with the Supreme!
After this, actual marriages start… Hence, when we're connected, we can very easily connect others' Intellect with the Supreme too!
Brahmins perform the marriage ceremony… Hence, denoting us pure souls (denoted by Brahmins), who connect everyone to the Supreme!
Conclusion (Happy Dev Diwali Wishes)
Hence, now that God Himself has come & is waking us up, let's awaken to soul-consciousness by daily listening to His spiritual knowledge & meditation… Indeed, let's join an imperishable relation with our Supreme Beloved, by frequently communicating with Him & experiencing His divine company throughout the day… To remain full of divine virtues & powers, also sharing the same with others around, hence becoming instrumental in bringing the divine land Satyuga once again!
Om Shanti!
Today, let's also understand the spiritual significance of firecrackers, diyas & rangolis! 
---
Thanks for reading this article on 'Spiritual Significance of Dev Diwali | Happy Dev Diwali Wishes'
Previous Post: Spiritual Significance of Presents | Gifts
As part of our series on 'Spiritual Significance of Diwali'