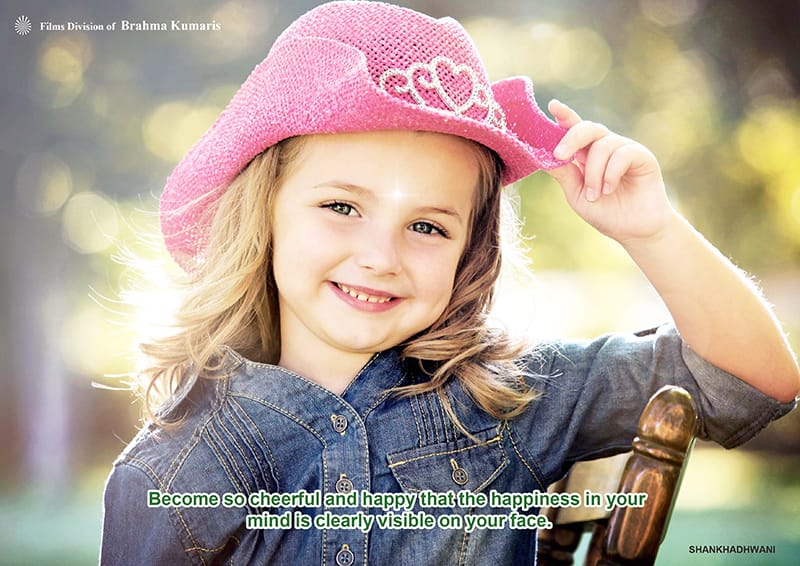 A cheerful personality! | How to be cheerful | Cheerful quotes
Contentment inside automatically results in cheerfulness outside… Which has numerous benefits:
Keeps us full of energy, enthusiasm & joy
Reduces the influence of situations on us, we're easily able to overcome them, and can infact take positives from them!
Makes the environment around very comfortable… Facilitates true holistic progress for all
Improves relations… Helps pull others out of sadness, depression, etc… Makes us a role model for all
Conclusion (How to be cheerful)
Hence, let's adopt the virtues of contentment & true happiness, to remain cheerful & smiling always… And thus, keep illuminating the lives of everyone around!
---
You might also like to read further on the virtues of peace, happiness, gratitude, contentment, smiling face, sweetness, self respect, appreciation, co-operation, forgiveness, mercy & non-violence!
You may also like to see a comprehensive list of virtues (Total 131 virtues), organised in a very neat & easy-to-understand manner!

---
Thanks for reading this article on 'A cheerful personality! | How to be cheerful | Cheerful quotes'
Previous Post: Going Beyond Comparison | How to stop comparing yourself to others
As part of our series on 'How to be happy always'