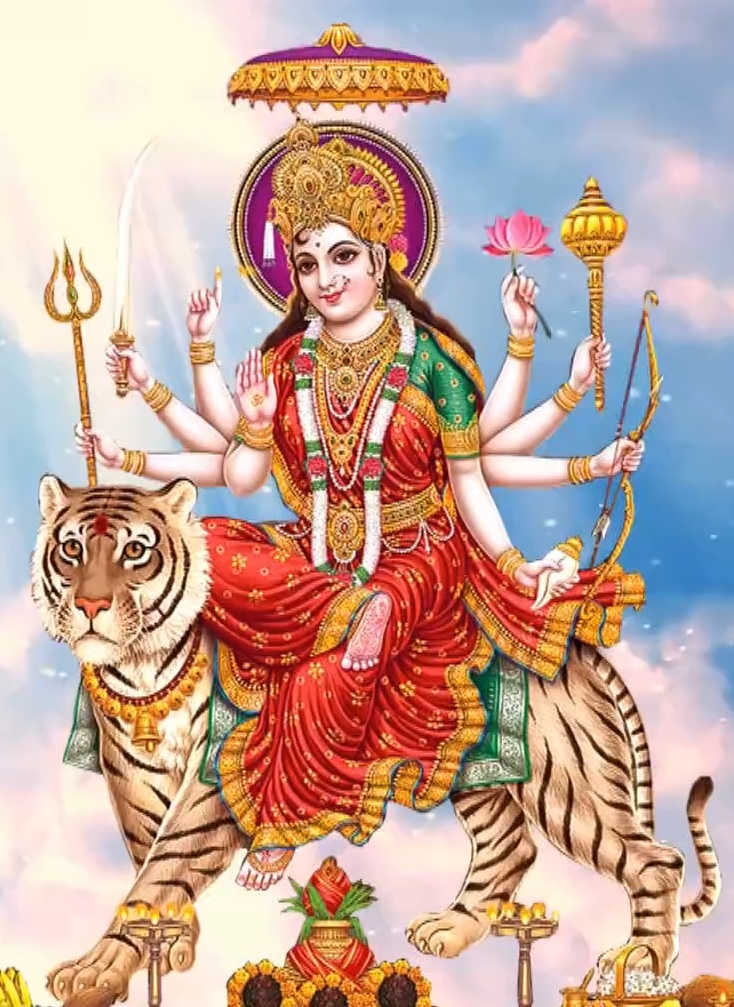 Spiritual Significance of Ambe Maa | True Meaning of Ambe Maa
Ambe Maa is called Jagat Amba i.e., the mother of the whole world… And is always shown:
As a mother…

Hence denoting the virtue of nurturing & sustaining everyone around with unconditional love & acceptance…

And for inculcating this virtue, first becoming the mother of our own mind i.e., giving true love & acceptance to ourselves first…

And for that, experiencing the divine love that God is showering on us!

One of the most popular Shiv Shaktis… Hence, the soul who inculcates the virtue of true love & acceptance, becomes everyone's favorite!

Sitting on a

tiger

… Hence, love is such a powerful emotion that it wins the hearts of all, even taming ferocious animals!

As the one who fulfills all desires…

Hence, love is that one powerful virtue with fulfils & satisfies all…

Indeed, the aim behind every desire (of objects, position, etc) is the experience of peace love & joy…

Hence, helping directly experience these (through meditation) is the best & easiest way to fulfill all desires!

With weapons in hand… Hence, we need to finish all the weaknesses within, to be able to constantly keep sharing love with all!

Sitting on a lotus flower… Hence, to keep nurturing & sustaining others always, we need to become like a lotus flower… i.e., living in this world yet protected from negative influence!
Similarly, Sheetala Devi denotes the virtue of sheetalta (ie coolness)… Hence denoting a soul so cool & calm from within, that He/She finishes the fire of vices & worries in others!
Conclusion (Spiritual Significance of Ambe Maa)
Hence today, let's remain in the awareness of being a loveful soul & connected to the Ocean of Love, to remain full of the energy of love within… Hence, this automatically ensures we keep sharing love, acceptance, respect & trust with all… Indeed, let's remain in the unlimited awareness of being the mother of the whole world i.e., everyone around us; to automatically keep giving to all hence earning lots of blessings which boosts our stage even further!… Thus, also becoming instrumental in bringing the Land of 100% love & unity Satyuga once again!
Om Shanti!
Thanks for reading this article on 'Spiritual Significance of Ambe Maa | True Meaning of Ambe Maa'
Previous Post: Spiritual Significance of Maa Durga
As part of our series on 'Spiritual Significance of Navratri'