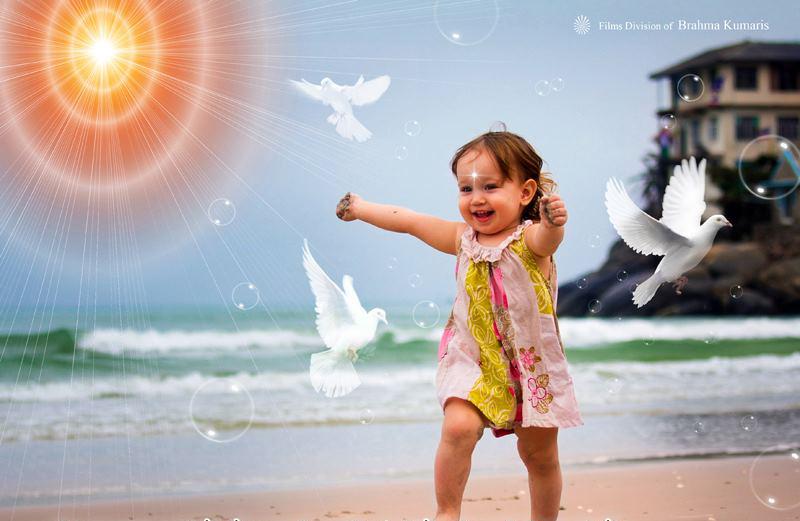 Concluding Thoughts – How to be happy always | The pursuit of happiness ends here! | Always be happy
Note: This is the last post of our series on 'How to be happy always'

Summary
In this series, we've explored whether happiness is in objects, money, food & travel, past or future, movies & entertainment, or achievements & position… We realized happiness is actually a result of creating good high quality thoughts, hence by taking personal responsibility & having a good relationship with the mind, we just need to keep creating elevated thoughts (based on virtues like contentment, smiling face, cheerfulness, appreciation, etc and overcoming negative emotions like hurt, expectations, comparison, competition, desires, questions, etc)… Finally we saw the highest, purest & most elevated happiness is in spiritually serving others, remembering God, inculcating purity, & in belonging to God!

The journey ahead!
Hence like you have enjoyed this series so much, let's keep giving this elevated emotional diet to the mind daily, to remain happy always… And rather than just listening to random sessions on our own, it's best to listen in the way God wants us to I.e., listen to His direct elevated versions (i.e., Murli class) in the very pure environment of the Centre from very pure, dedicated & divine sisters… This also inspires our regular powerful meditation & associated best practices required for sustaining an elevated stage always.. Hence this is the very best & most perfect approach for remaining happy always that can be given

Conclusion (Always be happy)

I strongly consider this series as a very special divine gift of the Almighty… Hence now that you have all the required information for being happy, the very very best wishes & lots of love for being able to remain happy always… Hence rather than just listening to spiritual sessions on the net, let's finally take the next step & connect directly to Him through our nearest Rajyoga Meditation Centre… Indeed, in the loving canopy of God, let's finally start building the most illustrious & elevated fortune not only for ourselves, but also for everyone around, not only for this birth but for many more births coming forward!.. Om Shanti!

With lots of good wishes & divine remembrances,

Yours truly,

Viral

---
Thanks for reading this article on 'Concluding Thoughts – How to be happy always | The pursuit of happiness ends here! | Always be happy'
Previous Post: A life of belonging to God! | Eternal happiness, Belonging to God!
As part of our series on 'How to be happy always'